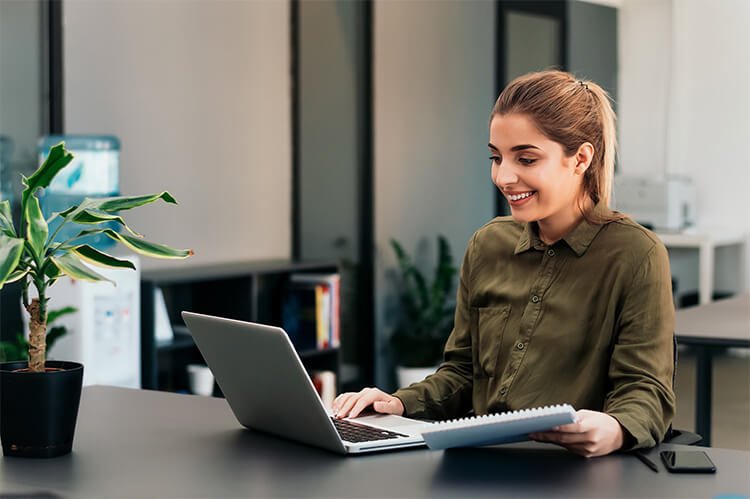 This Terms of Service was last updated on April 25, 2023.
Terms of Use
Welcome to askher.com by Ask Her Ltd., an online platform providing learners access to educational content of interest and instructors the ability to create educational content.
Ask Her Ltd. is a company incorporated in Israel. We refer to askher.com in these Terms of Use as "we", "us", "our" and "AskHer".
These Terms of Use together with our Privacy Policy (as defined below) are collectively referred to as the "Terms" and govern your access to and use of AskHer's website and services including (without limitation) all websites, mobile applications and other interactive mediums through which the service may be provided (collectively, the "Service"). Your access to and use of the Services is conditioned on your acceptance of and compliance with these Terms. By accessing or using the Services you agree to be bound by these Terms, including the terms and conditions of our privacy policy available for review on our website (the "Privacy Policy") and any other legal notices published by us on the Service (which will be deemed to be incorporated by reference by these Terms). If you do not wish to be bound by these Terms, we urge you not to register for or use our Services. These Terms govern any use of our Services, whether viewing the website or registering with our Service.
We may, at our sole discretion, modify these Terms at any time. By accessing the Service at any time after such modifications, you are deemed to agree to those modifications.
Our Services
AskHer allows instructors to create and post educational content, course material and classes to be viewed and accessed by learners interested in the relevant content.
We reserve the right to refuse to provide the Service to any person for any reason and/or to discontinue the Service in whole or in part at any time, with or without prior notice.
Creating an Account
For most of the activities on our platform and the use of our Services, including, if you are a learner purchasing and accessing content or, if you are an instructor, submitting content for publication. When setting up and maintaining your account, you must provide and continue to provide accurate and complete information, including a valid email address. You are solely responsible for your account and everything that happens on your account, including for any harm or damage (to AskHer or anyone else) caused by someone using your account with or without your permission. Please take special care with your password. You may not transfer your account to someone else or use someone else's account. We will not be able to grant access to any account, if you request such access, unless you can provide us with the information proving you are the owner of that account. You may not share your account login credentials with anyone else. You must notify us immediately upon learning that someone else may be using your account without your permission (or if you suspect any other breach of security).
Learners and instructors must be at least 18 years of age to create an account on AskHer and use our Services. If you are younger than 18 but above the required age for consent to use online services where you live, a parent or guardian may open an account and help you access content that is appropriate for your age. If you are below this age of consent, you may not create an account.
We may terminate any account if we discover or believe that it was created in violation of these Terms. You can terminate your account at any time. If you wish to terminate or suspend an account, you will be able to follow the steps detailed in your account for deactivation.
Publishing/Access to Content on AskHer
Instructors:
The content you post as an instructor remains yours. When you publish content on AskHer, you agree that you grant us a license to the published content which is also sublicensable to our learners who participate in classes and may view and use the content. If you are a learner, when you take a class or view content, whether it's free or paid content, AskHer grants you a license to view the content on our platform and use our Services. Content is licensed, and not sold, to learners. You hereby grant us a license to offer, market, and otherwise exploit the content you publish. This license includes the right for AskHer to add accessibility features to the content to ensure compliance with applicable law requirements. You also authorize AskHer to sublicense the content to third parties, including to learners whether directly or indirectly (through partner sites). Unless otherwise agreed, you have the right to remove all or any portion of your content from the Services at any time. Except as otherwise agreed, AskHer's right to sublicense the rights will terminate with respect to new users 14 days after the content's removal. However, (i) rights given to learners before the content's removal will continue in accordance with the terms of those licenses (including if any grants were on a perpetual or lifetime basis) and (ii) AskHer's right to use the content for marketing purposes shall survive termination. In addition to the above, you agree that we may record and use all or any part of the content for quality control and for marketing, promoting, demonstrating, or operating our Services. You grant us permission to use your name, likeness, voice, and image in connection with offering, delivering, marketing, promoting, demonstrating, and selling the Services or your content, and you waive any rights of privacy, publicity, or other rights of a similar nature, to the extent permissible under applicable law.
Learners:
The license granted to learners does not give learners any right to resell or redistribute the content in any way (including by sharing account information with others or illegally downloading the content and sharing it). AskHer grants you (as a learner) a limited, non-exclusive, non-transferable license to access and view the content for which you have paid all required fees, solely for your personal, non-commercial, educational purposes through the Services, in accordance with these Terms and any conditions or restrictions associated with the content or feature of our Services. All other uses are expressly prohibited. You may not reproduce, redistribute, transmit, assign, sell, broadcast, rent, share, lend, modify, adapt, edit, create derivative works of, sublicense, or otherwise transfer or use any content unless you receive our explicit permission to do so. Once you purchase a course, you'll have access for life, provided that AskHer remains active.
We reserve the right to revoke any license to access and use any content at any point in time in the event we decide or are obligated to disable access to the content due to legal or policy reasons, for example, if the course or other content is the object of a copyright complaint, or if we determine it violates our Terms or other policies. Please note that instructors may decide at any time to no longer provide assistance or other services with respect to any specific content.
Our platform does not allow for instructors to grant content licenses directly to learners, and any direct license is in violation of these Terms.
Content submitted by users for inclusion on the Service, including, without limitation, any information submitted on message boards, forums or other public areas of the Service ("Feedback") whether or not published, will be subject to these Terms. AskHer does not guarantee any confidentiality with respect to Feedback, regardless of whether or not it is published. You are solely responsible for your own Feedback and the consequences of posting or publishing Feedback. You represent and warrant that you own or have the necessary licenses, rights, consents and permissions to your Feedback (and all content included therein), including the right to authorize AskHer to use and publish the Feedback in the manner contemplated by the Service. You hereby grant to AskHer a non-exclusive, royalty-free, worldwide, perpetual license, with the right to sub-license, to reproduce, distribute, transmit, create derivative works of, publicly display any Feedback or any other materials or information (including, without limitation, ideas for new or improved products or services) you communicate to us. You also grant AskHer the right to use your name in connection with the Feedback and other information as well as in connection with all advertising, marketing and promotional material related thereto. You agree that you shall have no recourse against AskHer for any alleged or actual infringement or misappropriation of any proprietary right in your communications to AskHer.
Deleting Content or Feedback
We neither endorse nor assume any liability for the content posted by Instructors ("Instructor Content"), or any Feedback. We generally do not pre-screen, monitor, or edit Instructor Content or Feedback. However, we have the right at our sole discretion to remove any Instructor Content or Feedback or other content that, in our judgment, does not comply with these Terms and any other policy or rules of user conduct for the Service, or is otherwise harmful, objectionable, or inaccurate. We are not responsible for any failure or delay in removing any such Instructor Content, Feedback or other content. You hereby consent to such removal and waive any claim against us arising out of such removal.
Copyright Infringement
In accordance with the Digital Millennium Copyright Act ("DMCA"), we've adopted the following policy toward copyright infringement. We reserve the right to (1) block access to or remove material that we believe in good faith to be copyrighted material that has been illegally copied and distributed by any of our advertisers, affiliates, content providers, members or users and (2) remove and discontinue service to repeat offenders.
Procedure for Reporting Copyright Infringements. If you believe that material or content residing on or accessible through the Service infringes your copyright (or the copyright of someone whom you are authorized to act on behalf of), please send a notice of copyright infringement containing the following information to AskHer's Designated Agent to Receive Notification of Claimed Infringement (our "Designated Agent," whose contact details are listed below):
A physical or electronic signature of a person authorized to act on behalf of the owner of the copyright that has been allegedly infringed;

Identification of works or materials being infringed;

Identification of the material that is claimed to be infringing including information regarding the location of the infringing materials that the copyright owner seeks to have removed, with sufficient detail so that AskHer is capable of finding and verifying its existence;

Contact information about the notifier including address, telephone number and, if available, email address;

A statement that the notifier has a good faith belief that the material identified is not authorized by the copyright owner, its agent, or the law; and

A statement made under penalty of perjury that the information provided is accurate and the notifying party is authorized to make the complaint on behalf of the copyright owner.
Once a Proper Bona Fide Infringement Notification is Received by the Designated Agent. Upon receipt of a proper notice of copyright infringement, we reserve the right to:
remove or disable access to the infringing material;

notify the content provider who is accused of infringement that we have removed or disabled access to the applicable material; and

terminate such content provider's access to the Service if he or she is a repeat offender.
Procedure to Supply a Counter-Notice to the Designated Agent. If the content provider believes that the material that was removed (or to which access was disabled) is not infringing, or the content provider believes that it has the right to post and use such material from the copyright owner, the copyright owner's agent, or, pursuant to the law, the content provider may send us a counter-notice containing the following information to the Designated Agent:
A physical or electronic signature of the content provider;

Identification of the material that has been removed or to which access has been disabled and the location at which the material appeared before it was removed or disabled;

A statement that the content provider has a good faith belief that the material was removed or disabled as a result of mistake or misidentification of the material; and

Content provider's name, address, telephone number, and, if available, email address, and a statement that such person or entity consents to the jurisdiction of the Federal Court for the judicial district in which the content provider's address is located, or, if the content provider's address is located outside the United States, for any judicial district in which AskHer is located, and that such person or entity will accept service of process from the person who provided notification of the alleged infringement.
If a counter-notice is received by the Designated Agent, AskHer may, in its discretion, send a copy of the counter-notice to the original complaining party informing that person that AskHer may replace the removed material or cease disabling it in 10 business days. Unless the copyright owner files an action seeking a court order against the content provider accused of committing infringement, the removed material may be replaced or access to it restored in 10 to 14 business days or more after receipt of the counter-notice, at AskHer's discretion.
Please contact AskHer's Designated Agent at contact@askher.com.
Account Terms
The following terms apply to your use of the Service and any account that you may open or attempt to open via the Service:
You represent and warrant that you are at least 18 years of age. If you are under age 18, you may not, under any circumstances or for any reason, use the Service.

You must be a human to open an account. Accounts registered by "bots" or other automated methods are not permitted.

You are responsible for maintaining the security of your account and password. We view any actions taken by your account as taken by you. AskHer will not be liable for any loss or damage from your failure to comply with this security obligation.
Fees, Prices and Changes
We may charge for our Services based on the pricing plans on our website. We reserve the right, at any time, to change fees or charges for using any services provided on the Service (or to begin charging fees for any free service), provided that such changes will not apply to fees or charges paid or free services used prior to the time of the change. We will update our pricing plans and charges on our website. We reserve the right to adjust pricing for our Service, or any components thereof in any manner and at any time as we may determine in our sole and absolute discretion. Except as otherwise expressly provided for in these Terms, any price changes to your service will take effect following email notice to you.
Rules and Obligations of Our Users
When you sign up for the Services and by visiting our website, you agree to the following rules:
You will use the Service only for lawful purposes and agree to not use the Service in any way that will infringe upon the rights of any third party.

Your use of the Service is subject to all applicable laws and regulations, and you are solely responsible for the substance of your communications through the Service.

You will not upload any copyrighted, trademarked, or proprietary materials on the Service without the expressed permission of the owner. You will not post any content that infringes on any patent, trademark, trade secret, copyright, right of publicity, or other intellectual property or proprietary right of any party.

You assume full responsibility for the content of the Service offered.

You understand that classes posted are publicly available to be viewed and accessed by any learners.

You agree that you will not engage in any behavior that constitutes unauthorized or unsolicited advertising, junk or bulk email (also known as "spamming"), chain letters, any other form of unauthorized solicitation, or any form of lottery or gambling.

You will not share content from the Service with anyone who is not properly licensed to access the content.

You will not upload, share, post, distribute or otherwise partake in any behavior that is unlawful, threatening, abusive, harassing, defamatory, libelous, deceptive, fraudulent, invasive of another's privacy, tortious, contains explicit or graphic descriptions or accounts of sexual acts (including but not limited to sexual language of a violent or threatening nature directed at another individual or group of individuals), or otherwise violates our rules or policies.

You will not partake in any behavior that victimizes, harasses, degrades, or intimidates an individual or group of individuals on the basis of religion, gender, sexual orientation, race, ethnicity, age, or disability.

You will not share software viruses or any other computer code, files, or programs that are designed or intended to disrupt, damage, or limit the functioning of any software, hardware, or telecommunications equipment or to damage or obtain unauthorized access to any data or other information of any third party.

You will not impersonate any person or entity, including any of our employees or representatives.

You will not use your account to breach security of another account or attempt to gain unauthorized access to another network or server. Not all parts of the Service may be available to you or other authorized users of the Service. You shall not interfere with anyone else's use and enjoyment of the Service. Users who violate systems or network security may incur criminal or civil liability.
Specific Rules for Instructors
When you publish content on our Services, you agree that:
You will honor any registrations or enrollments to your content at the price and time listed in the Service, and not to refuse participation by any learner for any discriminatory or other illegal reason.

You grant us the right to place advertisements on your content at our sole discretion.

Any content you submit to the Service will not contain third party copyrighted material, or material that is subject to other third party proprietary rights, unless you have permission from the rightful owner of the material.

You represent and warrant that you are qualified to provide the content published on the Service and that you will at all times conduct yourself in a professional manner and in compliance with all applicable laws under quality standards that comply with industry standard.

You understand that, if you provide content, learners on our Service will have the ability to post a review of the content. We cannot control the contents of any such review and will not be held responsible for any information or opinions that a user may include in any such review.

You may choose to remove items or portions from your content and will continue to own such content, but we will continue to have the right to use that content and to provide it to learners who have paid for the relevant class.

AskeHer reserves the right to, but is under no obligation, to delete the listing of any class at any time and for any reason.
Specific Rules for Learners
When you use the Service to access content or register or enroll for any class, you agree that:
You will accept all of the terms and conditions including the cancellation policy listed in the Service when you agree to use our Services.

You will follow all reasonable rules set by the applicable instructor with respect to a class or content, and you will not take any actions to interfere with the instructor or any other learners attending a class.

You may access content for your information and personal use only.

You will not copy any materials or techniques for purposes of your own or others' content, or for interfering with any instructor's ongoing relationship with any learners accessing the same content or participating in such class.

AskHer reserves the right to delete or suspend your account if you violate any of our rules, or at any time and for any reason.
Instructor Compensation
Instructors who post content or host classes, or otherwise participate in AskHer activities or programs, will be eligible to receive certain revenue share payments for content posted on our Services. The amount of payment an Instructor receives is based on AskHer's then current policy and pricing plans. Those may vary periodically. AskHer may change the revenue share model or pricing by providing instructors with a 14 day prior written notice. Please note that payment to instructors is made on a monthly basis, by US Dollar only. Any exchange commissions, fees, other charges or the like into any local currency will be borne exclusively by the instructor and AskHer will be entitled to charge any such exchange commission, fee or other charge and deduct the same from any amount that is paid to the instructor.
If a learner purchases a product or service in a country that requires us to remit national, state, or local sales or use taxes, value added taxes (VAT), or other similar transaction taxes ("Transaction Taxes"), under applicable law, we will collect and remit those Transaction Taxes to the competent tax authorities for those sales. We may increase the sale price at our discretion where we determine that such taxes may be due.
General
Instructors and learners agree that our sole responsibility is to process payments and pay instructors pursuant to the then current pricing plans and policies. AskHer is not party to any transaction between any learner and/or instructor and cannot be held responsible for any issues arising from any transaction.
AskHer reserves the right to withhold or cancel payments to instructors if it deems, in its sole judgment and absolute discretion, that the instructor engaged in behavior that violated any part of these Terms.
If AskHer makes an overpayment of compensation to you for any reason, AskHer shall have the right to deduct the overpaid amount from any future payment to you or to demand the immediate repayment of such overpaid amount.
Refunds
If the content you purchased does not comply with its description on our platform, you can request, within 30 days of your purchase of the content, that AskHer apply a refund to your account. We reserve the right to apply your refund as a refund credit or a refund to your original payment method, at our discretion, depending on capabilities of our payment service providers, the platform from which you purchased your content and other factors. No refund is due to you if you request it after the 30-day guarantee time limit has passed. However, if the content you previously purchased is disabled for legal or policy reasons, you are entitled to a refund beyond this 30-day limit. AskHer also reserves the right to refund learners beyond the 30-day limit in cases of suspected or confirmed account fraud.
As an instructor, you acknowledge and agree that learners have the right to receive a refund, as detailed in these Terms. Instructors will not receive any revenue from transactions for which a refund has been granted.
If a learner asks for a refund after we have paid the relevant instructor payment, we reserve the right to either (i) deduct the amount of the refund from the next payment sent to the instructor or (ii) where no further payments are due to the instructor or the payments are insufficient to cover the refunded amounts, require the instructor to refund any amounts refunded to learners for the instructor's content.
Our Rights
We can make changes to the website and Services without notice or liability.

We have the right to terminate your account, payment or membership at any time and for any reason. We can change our eligibility criteria at any time. If these things are prohibited by law where you live, then we revoke your right to use our Services in that jurisdiction.

We will cooperate fully with investigations of violations of systems or network security at other sites, including cooperating with law enforcement authorities in investigating suspected criminal violations.

We have the right to remove an instructor at any time, without prior notice, at our sole discretion, should we identify that their account is associated with behavior that we deem to be in violation of our rules, guidelines or these Terms.

We have the right to reject, cancel, interrupt, remove, or suspend any content, class, Feedback, or other posted comment at any time and for any reason.
AskHer is not liable for any damages as a result of any of these actions, and it is our policy not to comment on the reasons for any such action.
Disclaimer of Warranties
THE SERVICE AND ALL MATERIALS INCLUDED THEREIN ARE PROVIDED ON AN "AS IS" AND "AS AVAILABLE" BASIS WITHOUT WARRANTY OF ANY KIND, EITHER EXPRESS OR IMPLIED, INCLUDING, BUT NOT LIMITED TO, THE IMPLIED WARRANTIES OF MERCHANTABILITY OR FITNESS FOR A PARTICULAR PURPOSE, OR THE WARRANTY OF NON-INFRINGEMENT. WITHOUT LIMITING THE FOREGOING, WE MAKE NO WARRANTY THAT (A) THE SERVICE AND MATERIALS WILL MEET YOUR REQUIREMENTS, (B) THE SERVICE AND MATERIALS WILL BE UNINTERRUPTED, TIMELY, SECURE, OR ERROR-FREE, (C) THE RESULTS THAT MAY BE OBTAINED FROM THE USE OF THE SERVICE OR MATERIALS WILL BE EFFECTIVE, ACCURATE OR RELIABLE, OR (D) THE QUALITY OF ANY CONTENT YOU ACCESS OR CLASS YOU REGISTER FOR THROUGH THE SERVICES, OR ANY OTHER PRODUCTS, SERVICES, OR INFORMATION PURCHASED OR OBTAINED BY YOU FROM THE SERVICE FROM US OR OUR AFFILIATES WILL MEET YOUR EXPECTATIONS OR BE FREE FROM MISTAKES, ERRORS OR DEFECTS.
THE SERVICE COULD INCLUDE TECHNICAL OR OTHER MISTAKES, INACCURACIES OR TYPOGRAPHICAL ERRORS. WE MAY MAKE CHANGES TO THE SERVICE AND ANY OF THE CONTENT OR FEATURES INCLUDED THEREIN, INCLUDING THE PRICES AND ACCESS RULES FOR ANY FUNCTIONALITY, AT ANY TIME WITHOUT NOTICE. THE CONTENT INCLUDED ON THE SERVICE MAY BE OUT OF DATE, AND WE MAKE NO COMMITMENT TO UPDATE SUCH CONTENT.
THE USE OF THE SERVICE OR THE DOWNLOADING OR OTHER ACQUISITION OF ANY MATERIALS THROUGH THE SERVICE IS DONE AT YOUR OWN DISCRETION AND RISK AND WITH YOUR AGREEMENT THAT YOU WILL BE SOLELY RESPONSIBLE FOR ANY DAMAGE OR LOSS OF DATA THAT RESULTS FROM SUCH ACTIVITIES.
OUR SERVICES AND WEBSITE DO NOT PROVIDE MEDICAL ADVICE. THE SERVICES ARE PROVIDED FOR EDUCATIONAL AND INFORMATIONAL PURPOSES ONLY. YOU SHOULD NOT RELY ON ANY INFORMATION YOUR SEE ON OUR SERVICES AS A SUBSTITUTE FOR, NOR DOES IT REPLACE, PROFESSIONAL MEDICAL ADVICE, DIAGNOSIS, OR TREATMENT. IF YOU HAVE ANY CONCERNS OR QUESTIONS ABOUT YOUR HEALTH, YOU SHOULD ALWAYS CONSULT WITH A HEALTHCARE PROFESSIONAL. DO NOT DISREGARD, AVOID OR DELAY OBTAINING MEDICAL OR HEALTH RELATED ADVICE FROM YOUR HEALTHCARE PROFESSIONAL BECAUSE OF SOMETHING YOU MAY HAVE VIEWED OR READ USING THE SERVICES. THE USE OF ANY INFORMATION PROVIDED AS PART OF THE SERVICES IS SOLELY AT YOUR OWN RISK. ASKHER AND ITS SHAREHOLDERS, DIRECTORS, OFFICERS AND AGENTS WILL NOT BE LIABLE FOR, AND YOU WAIVE ANY CLAIM FOR, ANY PERSONAL INJURY, DAMAGE, AND/OR LIABILITY ARISING OUT OF YOUR USE OF OUR SERVICES AND ACCESS TO ANY CONTENT.
Content available through the Service or presented as part of any content or at any class represents the opinions and judgments of an information provider, user, or other person or entity not connected with us. We do not endorse, nor are we responsible for the accuracy or reliability of, any opinion, advice, or statement made by any third party.
The content and classes offered on our Services are offered directly by the instructors. We are not responsible or liable for any information on the Service. We are not responsible for any changes made to content or a class by the instructor.
You understand and agree that temporary interruptions of the Service may occur as normal events. You further understand and agree that we have no control over third party networks you may access in the course of the use of the Service, and therefore, delays and disruption of other network transmissions are completely beyond our control.
SOME STATES OR JURISDICTIONS DO NOT ALLOW THE EXCLUSION OF CERTAIN WARRANTIES, SO SOME OF THE ABOVE LIMITATIONS MAY NOT APPLY TO YOU.
Limitation of Liability
IN NO EVENT SHALL WE OR ANY OTHER ASKHER PARTY BE LIABLE TO YOU OR ANY THIRD PARTY FOR ANY SPECIAL, PUNITIVE, INCIDENTAL, INDIRECT OR CONSEQUENTIAL DAMAGES OF ANY KIND, OR ANY DAMAGES WHATSOEVER, INCLUDING, WITHOUT LIMITATION, THOSE RESULTING FROM LOSS OF USE, DATA OR PROFITS, WHETHER OR NOT WE HAVE BEEN ADVISED OF THE POSSIBILITY OF SUCH DAMAGES, AND ON ANY THEORY OF LIABILITY, ARISING OUT OF OR IN CONNECTION WITH THE USE OF THE SERVICE OR OF ANY WEB SITE REFERENCED OR LINKED TO FROM THE SERVICE.
FURTHER, NEITHER WE, NOR ANY OTHER ASKHER PARTY, SHALL BE LIABLE IN ANY WAY FOR ANY CONTENT OR CLASS OR OTHER THIRD PARTY PRODUCTS AND SERVICES OFFERED THROUGH THE SERVICE.
SOME JURISDICTIONS PROHIBIT THE EXCLUSION OR LIMITATION OF LIABILITY FOR CONSEQUENTIAL OR INCIDENTAL DAMAGES, SO THE ABOVE LIMITATIONS MAY NOT APPLY TO YOU.
Indemnification
Upon a request by us, you agree to defend, indemnify, and hold us and the our shareholders, employees, directors, officers and agents harmless from all liabilities, claims, and expenses, including attorneys' fees, that arise from your violation of these Terms or any other documents governing the use of the Services, or other negligent or wrongful conduct. We reserve the right to assume the exclusive defense and control of any matter otherwise subject to indemnification by you, in which event you will cooperate with us in asserting any available defenses.
Miscellaneous Legal Provisions
These Terms including the policies listed and incorporated herein, are the sole and exclusive agreement between you and AskHer regarding the Services and supersedes any prior agreement, covenant, undertaking, memorandum or other understanding between you and AskHer with respect to the Services. These Terms do not apply to any services which you may receive from any third party. No other person or company will be third party beneficiaries to the Terms. Our failure to enforce any right or provision of these Terms will not be deemed a waiver of such right or provision. If any provision of these Terms is found by a proper authority to be unenforceable or invalid, such unenforceability or invalidity shall not render these Terms unenforceable or invalid as a whole and in such event, such provision shall be changed and interpreted so as to best accomplish the objectives of such unenforceable or invalid provision within the limits of applicable law. No failure by us in exercising any right or remedy under these Terms constitutes a waiver of that right or remedy. We may assign, transfer, delegate or convey any of our rights or obligations under these Terms to any third party provided such assignee agrees to continue to honor your rights under these Terms.
Most communication between AskHer and you will be sent and received electronically. You agree that all electronic communication between AskHer and you shall satisfy any legal requirements that such communications be in writing.
Governing Law and Jurisdiction
These Terms are governed by the laws of the State of Israel, without reference to its choice or conflicts of law principles. You consent to the exclusive jurisdiction and venue of the courts of Tel Aviv-Jaffa for any dispute arising out of or in connection with your use of the Services and/or these Terms.
Updating Terms
From time to time, we may update these Terms to clarify our practices or to reflect new or different practices, and AskHer reserves the right in its sole discretion to modify and/or make changes to these Terms at any time. If we make any material change, we will notify you using prominent means, such as by email notice sent to the email address specified in your account or by posting a notice through our Services. Modifications will become effective on the day they are posted unless stated otherwise. Your continued use of our Services after changes become effective shall mean that you accept those changes. Any revised Terms shall supersede all previous Terms.
Contacting Us
If you have any questions about these Terms, please email us at contact@askher.com.
Effective Date: April 25, 2023. © Ask Her Ltd.